Sun Glow and Garoken Energy's Joint Partnership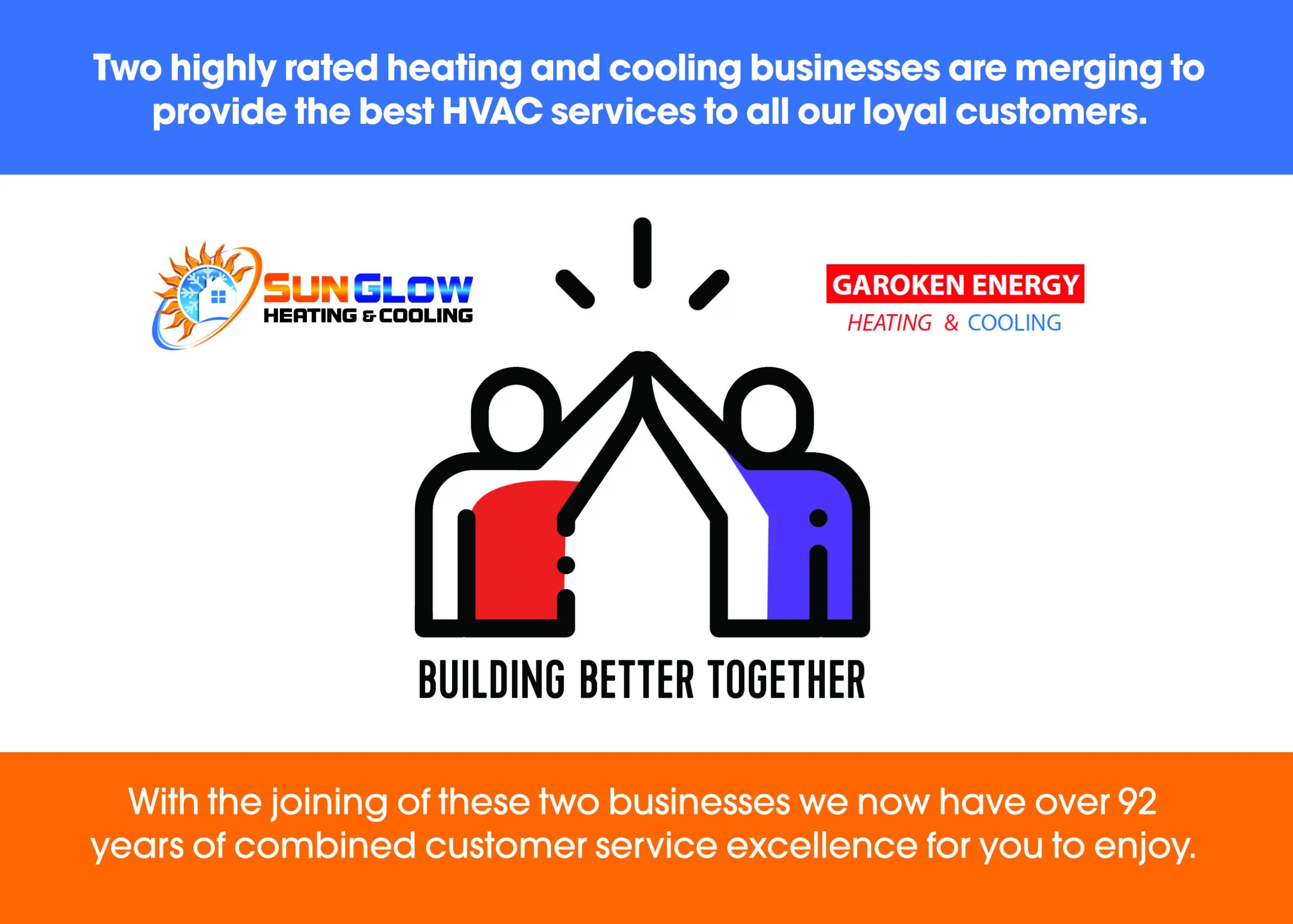 We believe all successful relationships, both business and personal, are based upon a mutual understanding of a common goal. Today, we are excited to announce the merging of two businesses with a mutual understanding of providing exceptional customer service.
Garoken Energy, Inc., and Sun Glow, Inc., have joined together to form a stronger company for their client bases. Ed and Sharon Golobay founded Sun Glow in 1972. Their commitment to excellence and quality craftsmanship was passed down to the second-generation owners, David and Dawn Golobay.
Sun Glow Heating & Cooling is a Carrier Factory Authorized Dealer and five-time President Award Winner, providing installation, service, and maintenance to the entire metro region and beyond.
Sun Glow's installers and technicians are NATE-certified, and Sun Glow is also one of the very few companies that have an active state-certified apprenticeship program. With a 4.9-star rating on Google, it is safe to say the focus on the client experience is evident to new and existing clients alike.
Donna Jordan founded Garoken Energy in Beaverton in 1980, creating a trusted business in the heating and cooling services industry for local homes and businesses. Garoken Energy's mission is to provide our community with excellent service and installations by continuing to be a well-known and honest company that cares about our customers.
As a winner of the prestigious Dave Lennox Award, you can trust in the quality of our work. Garoken has been committed to getting the job done quickly, correctly, and with top customer service 100% of the time, which is why we also have a 4.8-star rating with Google.
Between our two businesses, we now have over 92 years of combined experience and excellence in customer service. It is with great pride and joy that we announce a partnership between these two well-established and customer-centric businesses.
Daily operations will continue with Garoken and Sun Glow's phone numbers, as Sun Glow's fantastic customer service representatives have been handling all inbound calls since May 2022.
Donna and her husband are looking forward to spending extra time with friends and family but will certainly still be around the community they have served so diligently. If you have any questions or concerns, please do not hesitate to contact either Sun Glow or Garoken! We are here to provide unrivaled service to both of our client bases, and we are confident you will see our commitment to customer service in every interaction you have with us.