To Our Valued Clients,
We are so incredibly thankful to have you as our clients. We love when you come by for filters, schedule appointments, or just come in to ask us questions regarding your heating and cooling systems. Unfortunately, with the rise in COVID-19 cases, the Governor's new orders, and new OSHA rules surrounding COVID-19, our office will be open for filter purchases by appointment only. If you need a filter and you want to come by the office simply place a call to (503) 253-7789, order and pay for your filter, and we will bag it up and place it outside for curbside pickup.
All other inquires at this time can and will be taken on the phone as we are still very much open for business! We are working hard as an essential service so that you can "Bask in the comfort of Sun Glow"
Sincerely,
The Sun Glow Team
We Have Processes in Place for COVID-19
Here at Sun Glow Heating & Cooling., we take your needs seriously. We've been providing high-quality HVAC services to the residents and business owners in Portland for more than 45 years. Our talented heating and cooling team includes technicians who are experts in both heating and air conditioning systems, assuring you professional service. With our comprehensive services and friendly staff, we can make your space comfortable again. Call us at (503) 253-7789 to learn more about our heater and air conditioner services.
We're Carrier® Factory Authorized Dealers and NATE certified, which means we're up to date with the changing rules and regulations constantly occurring in the industry. Sun Glow Heating & Cooling's certified technicians have expert knowledge of the best practices in servicing HVAC systems. Receive the most outstanding service in all of Portland with us at Sun Glow Heating & Cooling.
Testimonials
Gas Furnace Installation in Portland, OR 97266
"Hunter and BOB (he will get it) did a great job . First they had to remove an old dinosaur oil burner which weighed a ton . Then they had to put in the new gas furnace and connect it to the older ducting. With some fine tuning it ran great. These 2 guys and the electrician (did not get his name ) were professional, friendly and helpful. Will recommend SUNGLOW to anyone seeking HELP. THANKS DAVE S."
- David R.
Gas Furnace Repair in Troutdale, OR 97019
"I would like to say that Brian was courteous efficient smart and knowledgeable. He is a great recommendation for sun glow. Definitely makes me likely to choose Sun Glow again if I decide to put in any more heating or cooling."
- Candyce B.
Ductless Mini-Split Maintenance in Portland, OR 97224
"Brian was great:: he was on time, thorough and efficient, informative and friendly."
- Audrey R.
Gas Furnace Maintenance in Tigard, OR 97223
"I am impressed with the ease of scheduling and the communication from SunGlow. Erik was punctual, efficient, and professional. I feel at ease with his pleasant demeanor and customer service skills. I look forward to working with him in the future."
- Dora H.
Why Hire Us?
IN BUSINESS SINCE 1972
100% CUSTOMER SATISFACTION GUARANTEE
PHONE ANSWERED 24/7
NO OVERTIME POLICY
FAMILY-OWNED AND OPERATED
100% DRUG-FREE COMPANY
Most people do not necessarily think of artificial intelligence (AI) and heating, ventilation, and air conditioning (HVAC) systems in the same space. However, the reality is that AI is already part of many modern HVAC systems with much more potential ahead. 
Congratulations, you're planning to remodel your Gresham home! Breathing new life and comfort into your charming older home is a grand adventure, and you can count on our team at Sun Glow to be there every step of the way to help however we can.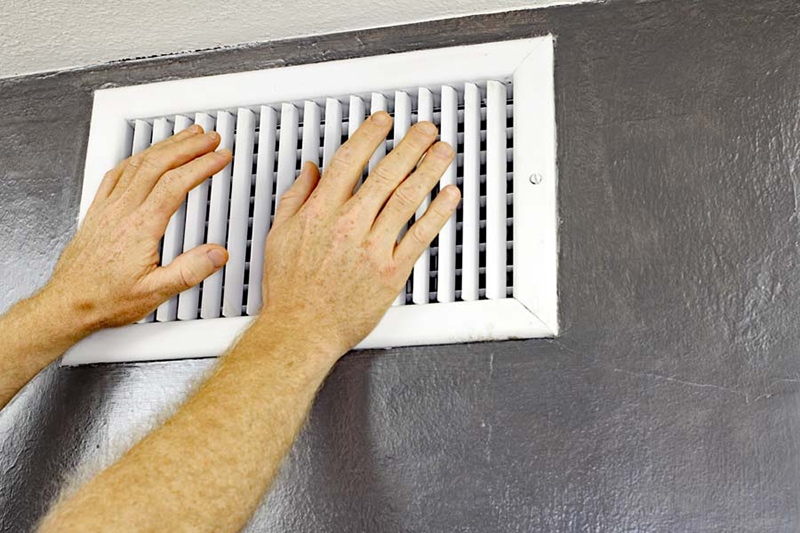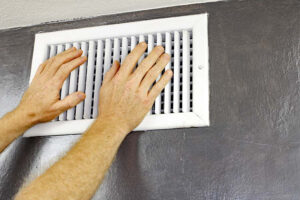 It's the first really hot day of summer in Portland when the floor fans and the open windows just don't cut it anymore. You head over to your thermostat and select "air conditioner" and wait for that refreshing icy air to start blowing out of your vents. When you check a few minutes later, you feel only hot air. Why?