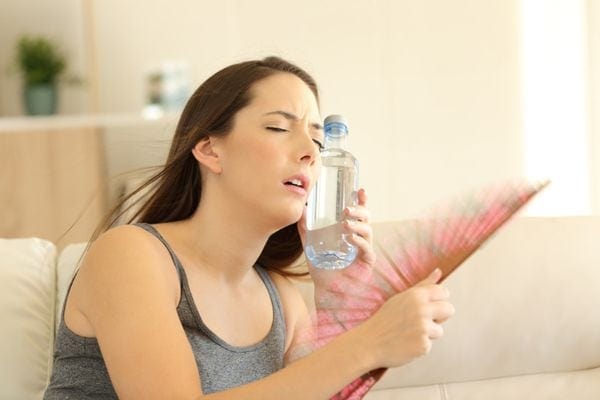 You depend on your air conditioning to keep your Portland home cool when the temperature rises here in Oregon.
Your AC is your best defense against humidity and heat in your home. Why not take steps to protect it?
Our qualified professionals at Sun Glow Home Services can help you stay comfortable all summer by giving your air conditioner or heat pump a little TLC. We service heating, ventilation, and air conditioning (HVAC) systems, plumbing, electrical, and indoor air quality (IAQ) equipment throughout the greater Portland area.
Here are seven ways to stay extra cool this summer:
Preventative maintenance is essential to ensure your cooling equipment operates at peak efficiency. An annual tune-up can resolve problems before they cause significant wear and tear or a breakdown. Now is the perfect time to schedule maintenance while temperatures hover in the 70s and low 80s here in the Pacific Northwest.
Get a head start on the summer heat with a central air conditioner or a heat pump tune-up that includes a thorough inspection, cleaning, and lubricating. You will get the best bang for your buck when you join our Maintenance Membership Program. Call us at 503-253-7789 to get started.
A smart thermostat helps to deliver cool air to your living environment exactly when you need it most. Installing a Wi-Fi–compatible smart thermostat enables you to adjust the temperature in your home through an app on your smartphone.  You gain better control of your cooling system and save energy and money on utility bills.
You can increase the temperature on a standard thermostat to save energy before leaving home on a hot day, but you will return to a warm, stuffy living space. A smart thermostat enables you to adjust the temperature manually or automatically before you arrive home, so when you step through the door, you immediately feel the conditioned air.
The window treatments you choose for your home can go a long way toward lowering the temperature indoors. They can help your central air conditioning system or heat pump provide comfort on hot days.
According to the U.S. Department of Energy (DOE), 76 percent of the sunlight that hits standard double-pane windows during the cooling season creates heat in your home.
The agency recommends installing storm windows with low-e coatings and says awnings on south-facing windows reduce solar heat gain by up to 77 percent.
Close blinds or curtains on windows exposed to sunlight. If you prefer keeping them open, consider applying window film to block the sun. You can buy reflective film at home improvement stores.
Fans help circulate the air and give you an additional layer of comfort. Use an oscillating fan near an air vent or turn on your ceiling fan to rotate counterclockwise in the summer. Both can help move your cooling system's air throughout the room.
Nix the dryer on high-temperature days and hang laundry outside. Consider washing dishes by hand. Limit the use of appliances, such as irons and stoves. Save cooktop meals and baked foods for days with cool temperatures. Opt for no-cook recipes or grill outdoors.
Add insulation to your attic to keep heat out during the summer and to retain it indoors during the winter. Caulk leaky windows and doors.
Your cooling system helps control the humidity level in your home. A whole-house dehumidifier or portable dehumidifier reduces excess moisture and improves indoor air quality.
Take Steps to Stay Cool This Summer
Let Sun Glow Home Services maintain your air conditioner, heat pump, or ductless mini split in your Portland, OR, home. Ask us about smart thermostats and other solutions to keep you cool. Call us at 503-253-7789 or request service online.