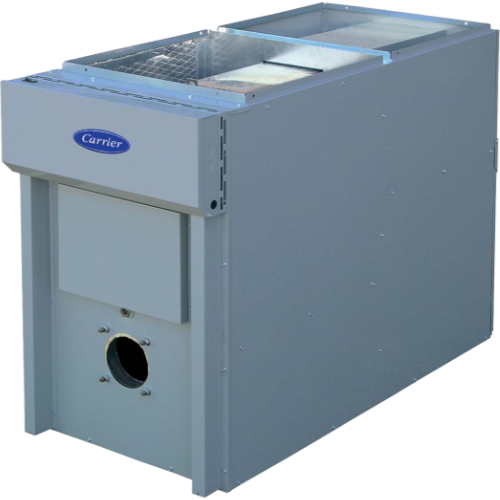 Overview
This oil furnace model is made for solid performance. And with sizes at 39.25″ tall or less, its "Low Boy" design fits beautifully in low clearance installation spaces like attics.
Why This Furnace Is Right for You
Energy Savings: Up to 87.5% AFUE for moderate energy savings.
Comfort Features: Standard comfort features to help keep you warm and comfortable.
Humidity Control: Offers standard humidity control.
Sound Performance: Quiet operation with a fully insulated cabinet to help minimize noise levels.
Fuel Type: Oil
Size: Available in various sizes that can accommodate most homes. Your Carrier expert will recommend the appropriate model to fit your needs.