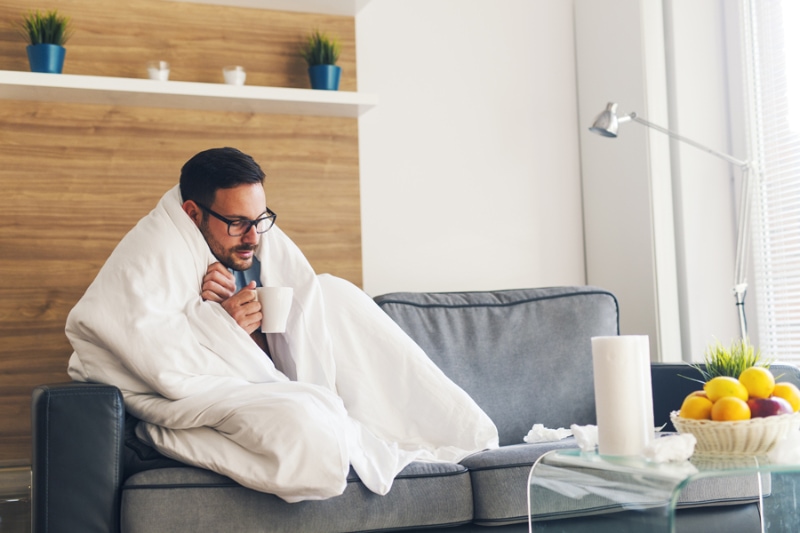 The chilly winter weather is creeping up on us here in Portland. Now is the best time to ensure your home remains warm and cozy—no matter how cold it gets outside!
Your furnace plays a central role in providing warmth, so it is imperative it is prepared for the colder weather.
At Sun Glow, Inc., we have provided each of our customers in Oregon with top-notch service since opening our doors in 1972. We are committed to offering trusted heating, ventilation, and air conditioning (HVAC) solutions that keep our customers' homes warm and comfortable. Our team is here to answer your questions and provide suggestions on how to improve your comfort and prep for the drop in temperature.
How to Prepare Your Furnace
Here are five tips to help you prepare your furnace for the cold weather:
Start with a thorough inspection. Before the cold weather sets in, schedule a thorough inspection. Our Sun Glow, Inc., professionals will check for signs of wear, damage, or corrosion, identify issues, and offer solutions. We will carefully inspect the belts and blower motor to ensure your furnace operates smoothly and efficiently.
Replace or clean the furnace filter. Dirty or clogged furnace filters can obstruct airflow, forcing your furnace to work harder and use more energy than necessary. Be sure to change your furnace filter according to the manufacturer's instructions. Replacing your filters with high-quality, MERV 13-rated filters can further improve furnace efficiency and lifespan. Before doing so, check to be sure your furnace is compatible or ask our professionals.

Check for proper ventilation. Your furnace needs adequate ventilation to function properly and safely. Be sure that all air vents are free from obstructions. Avoid placing furniture or drapes in front of indoor vents, as this can restrict airflow. Clear the space and remove anything that is too close to a vent.

Test your thermostat. Before the cold weather hits, ensure your thermostat is working correctly. Set the thermostat to a specific temperature and see if the furnace kicks in and reaches that temperature.

Do you have a programmable thermostat? Double-check the settings to make sure they align with your winter schedule. Don't have a programmable or smart thermostat? Consider upgrading.

According to ENERGY STAR®, upgrading to a smart thermostat could save you $50 per year. Treat yourself with the gift of a smart thermostat just in time for the holidays, and start enjoying all the benefits, including savings!

Schedule furnace maintenance with our professionals. Performing regular do-it-yourself (DIY) furnace checks are beneficial, but nothing beats the peace of mind you get from professional service. At Sun Glow, Inc., we recommend scheduling an annual maintenance visit with one of our experienced technicians. Our experts will thoroughly inspect your furnace, identify any potential problems, and make the necessary repairs or adjustments to ensure that your furnace is operating at peak efficiency.

By following these tips, you can help to ensure that your furnace is winter-ready and will keep your home warm and comfortable all season long. If you have any questions or concerns about your furnace, do not hesitate to contact our Sun Glow, Inc., professionals today.
Start Improving Your Comfort Today
Our Sun Glow, Inc. professionals are here to help you enjoy a warm and cozy winter. Let our experts help ensure you feel comfortable in your Portland, OR, home all season long. Call 503-253-7789 or request service online.