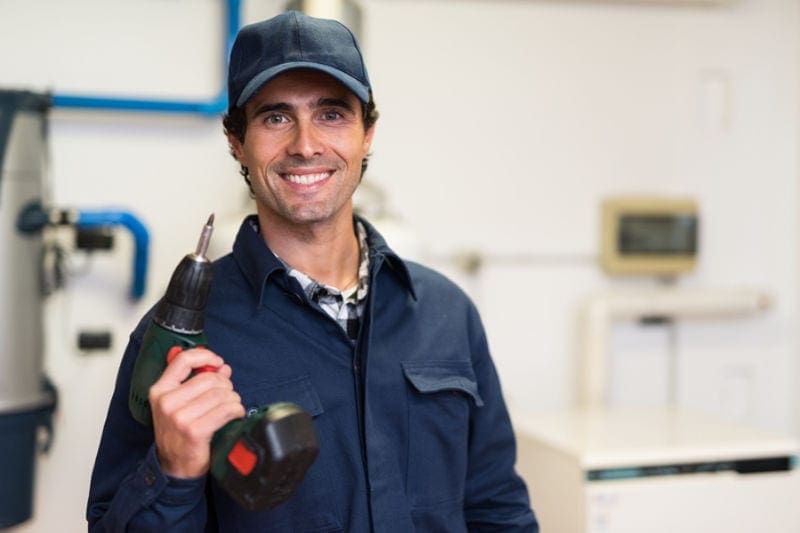 So many of us enjoy our classic cars, vinyl albums, and antique furniture.
But who grows attached to an old furnace?
Let's face it, we sometimes have a hard time letting go of things—and that includes our heating, ventilation, and air conditioning (HVAC) equipment. But unlike that vintage 1966 Ford Mustang in the garage, your old appliances will never appreciate.
They'll just cost you more in utility bills and service calls.
At Sun Glow Heating & Cooling, our main priority is helping our clients get the best value out of their HVAC equipment. We're a family-owned business, licensed, bonded, and insured, serving the Portland area since 1972. We treat everyone like family!
Reasons to Replace Your HVAC Equipment
The typical service life of your furnace and an air conditioner is 10 to 15 years. Heating and cooling systems can run for long periods, just not necessarily at peak efficiency.
It's the difference between driving a new vehicle with all the latest features versus an old clunker with wobbly tires and no turn signals. At some point, you realize a trade-in makes the most sense.
Reason #1: Save Money
According to the Federal Trade Commission, roughly half of the energy use in your Oregon home goes toward heating and cooling. Adding new equipment will reduce your energy use and your utility bills.
When you purchase new HVAC equipment, your major expenses are upfront. Once you install a new system, the savings can begin. At Sun Glow, we take great pride in offering flexible financing options to help homeowners and local businesses purchase equipment that will run at peak efficiency for years to come.
Other financial benefits that come with new equipment include possible manufacturer rebates and state energy credits.
Reason #2: Improve Your Indoor Air Quality (IAQ)
If you or your loved ones suffer from any respiratory issues, you understand the importance of fresh air. New HVAC equipment can make a significant difference when it comes to your indoor air quality (IAQ).
New HVAC equipment works more efficiently at lowering indoor humidity, maintaining consistent temperatures, and capturing airborne contaminants.
Reducing indoor air pollution is especially critical these days, as we grapple with wildfires and other harmful impacts on our environment. According to the US Environmental Protection Agency (EPA), the level of indoor pollutants may be five times higher than outdoor levels in some areas.
Reason #3: Peace of Mind
By purchasing new equipment, you add value to your Portland property. Your HVAC equipment will come with a new warranty for added protection, and you will enjoy a quieter operation.
In other words, new equipment gives you peace of mind.
You will no longer worry whether your old furnace or air conditioner will kick on when you need it most. Nobody wants to schedule an emergency repair in the dead of winter, but that scenario happens much more often with old equipment. Those bills can add up quickly!
You will have the satisfaction of knowing your new equipment is keeping you and your loved ones cozy, healthy, and safe inside your home. That kind of comfort is hard to put a price on.
Call Your HVAC Experts Today!
Give us a call at Sun Glow Heating & Cooling, and together we can start planning for the replacement of your HVAC equipment in your Portland, Oregon, home. Our professionals will offer practical solutions to improve your air quality and comfort while lowering your energy expenses. Call 503-253-7789 or request service online today to learn more about our products and services.