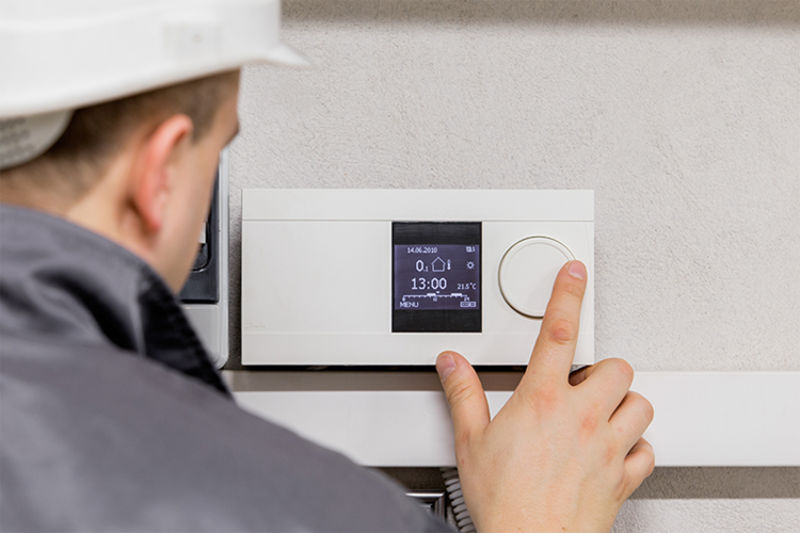 Are you trying to figure out the efficiency of the air conditioning system in your Gresham home? An important factor to consider is the seasonal energy efficiency ratio—otherwise referred to as the SEER rating.
Not sure what a SEER rating actually is or how it can help you make a decision about an air conditioning system upgrade? Our Sun Glow Heating & Cooling professionals are here to answer all of your questions and provide recommendations on the most energy-efficient products for your Oregon home. Give us a call today!
What is a SEER Rating?
A SEER rating explains how much energy an air conditioning system uses to operate. The more energy an air conditioning system uses, the higher your cooling costs will be.
What SEER Rating Is Best?
Systems with higher SEER ratings are the most ideal. They use less energy to operate and offer a greater reduction in energy expenses over a system with a lower SEER rating. In fact, replacing an older air conditioning system could reduce your cooling costs by up to 40 percent, according to ENERGY STAR.
Most modern-day air conditioning systems have SEER ratings ranging from 13 to 26. However, ENERGY STAR® certified systems must have a rating of at least 14.5 or higher. An ENERGY STAR certification means the system meets strict federally mandated criteria to be considered energy efficient. There are ENERGY STAR ratings on other systems, like furnaces, heat pumps, and water heaters too.
What Do Stages Mean on an Air Conditioning Systems?
Stages are another determining factor in how energy efficient your air conditioning system is. There are single-stage, two-stage, and variable speed air conditioning systems. These stages refer to the type of compressor the air conditioning system has.
A single-stage air conditioning system's compressor operates at one speed, so when the system turns on, cold air will blow at full capacity until the area gets to the temperature set on your thermostat.
Two-stage air conditioning systems have compressors capable of operating at two levels: high and low. The higher levels are designed for peak outdoor temperatures like hot summer days, while the lower levels are for milder weather when you still want to keep cool.
The lower stage acts as a default so your system won't constantly overwork itself when it does not have to. A two-stage system is more energy efficient than a single-stage and provides enhanced indoor comfort as a result.
A variable speed air conditioning system is even more efficient than a two-stage. It runs continuously, so you can keep cool even when your thermostat is set to a higher temperature. This type is the most effective at dehumidifying your home and can even lead to a reduction in your energy bills.
When you're trying to decide on a newer air conditioning system but unsure about which SEER rating or stage will work best for you, speak with our Sun Glow Heating & Cooling professionals. We are the cooling experts and can offer you a recommendation that meets both your needs and the needs of your Oregon home.
Let Our Experts Handle All of Your Cooling Needs
Whether you're looking for an air conditioning system upgrade or have other heating or cooling needs for your home here in Gresham, OR, our Sun Glow professionals are happy to step in. Just give our experts a call at 503-253-7789 or request service online today.