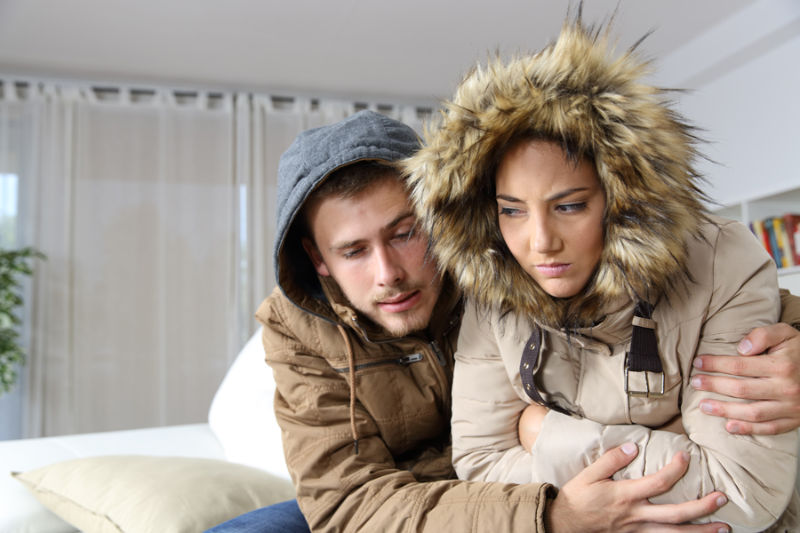 It's hard to deny the importance of your heating, ventilation, and air conditioning (HVAC) system—especially when you rely on it for providing heat to your Portland area home on those particularly chilly winter evenings!
If you find yourself frustrated because your HVAC system is not producing heat, it's critical to remain calm as you address the problem. Running some basic diagnostics could help you discover the issue and return the heat to your Oregon home in no time.
At Sun Glow Heating & Cooling, we know how essential it is to have a fully operational heating and cooling system, which is why we are happy to provide some recommendations for troubleshooting when there's no heat in your home. If you would prefer to leave the diagnostics to our professionals, give us a call!
No-Heat Diagnosis Tips
If you have no heat in your Oregon home, there may be a simple solution to your problem, and you may be able to get the heat back on by yourself. To try it, follow these diagnosis tips:
Check the thermostat batteries. Your heat may not be working because your thermostat may need new batteries. If you check your thermostat and you don't see anything appear on the digital display, try replacing the current batteries with new ones.
If this isn't the issue or you need assistance with checking your batteries, give our HVAC team a call.
Take a look at how your thermostat is programmed. While thermostats are used in approximately 85 percent of households to regulate heat, less than half of these households have a programmable thermostat, according to the US Energy Information Administration (EIA). If you do happen to have a programmable thermostat, another reason your home may not be heating properly is simply because it's not programmed correctly.
Check to see what your thermostat settings are. If your thermostat is set to Cool instead of Heat or Off instead of On, all you have to do is switch it to the correct setting. If this doesn't solve your no-heat problem, call our professionals to come out and help.
Inspect your circuit breaker. Alternatively, an electrical issue could be the reason your home isn't heating up. If you also notice other electrical appliances and systems are not operating, the circuit breaker may have tripped.
Go to your circuit breaker panel or box and look to see if any of the switches are pointed in a different direction than the rest. The power for your HVAC system and other appliances should work when you flick the switch the correct way, which means your home should heat up soon.
If your heat still doesn't come back on, give our Sun Glow team a call. It could be something more complicated. We are happy to help diagnose and repair the problem for you.
Be sure your air filters are not dirty or clogged. If you have not been cleaning a washable air filter or replacing a disposable version every one to three months, a buildup of dust and dirt could be to blame for your home feeling uncomfortable.
A dirty or clogged air filter could cause your HVAC system to overwork itself, which may lead to overheating and cause it to shut down. This can also negatively affect your indoor air quality (IAQ). If this is the reason your HVAC system is not providing heat to your home, then cleaning or replacing the air filter should correct the issue.
If you clean or replace your filter and your heat remains off, get in touch with us. We will promptly get your heat back on for you in no time.
Consider your gas bill. Sometimes having no heat in your home is the result of something as simple as forgetting to pay the gas bill. Check to see if there's a chance you may not have paid the bill yet. If you forgot to pay it, you should be able to get your heat back on as soon as you make the payment.
If you have checked each of these but are still not sure why your HVAC system isn't working in your Portland area home, give our Sun Glow Heating & Cooling experts a call. We can perform a thorough inspection, diagnose the problem, and resolve it for you.
Let us step in to help so we can provide the right information and corrections you need to have a fully functioning HVAC system again.
Our Sun Glow Heating & Cooling Team Is Here for You
Whether you know there's an issue with your heating and cooling system or you're looking for maintenance to keep your system in top shape, Sun Glow Heating & Cooling in Portland, OR, is here to provide you with high-quality service you can depend on. Give us a call at 503-253-7789 or request service online today so we can take care of all your heating and cooling needs.