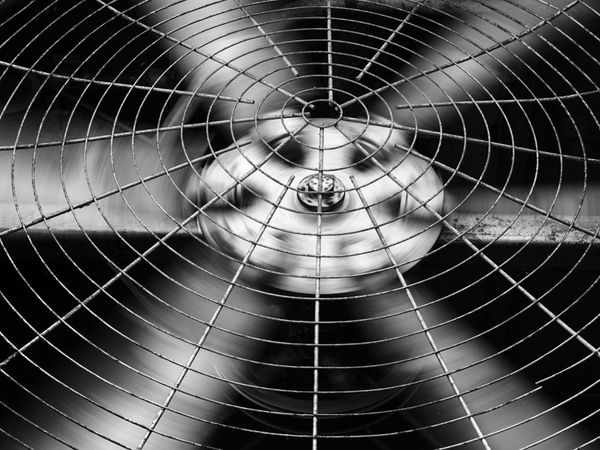 It's about to get warmer here in Gresham. Is your home ready to beat the heat? If you've been considering a new cooling system, now is the perfect time to upgrade.
It's a smart move for long-term savings. Replacing an air conditioner (AC) that's 10 years or older with a new efficient model can reduce your bills by up to 50 percent, according to the U.S. Department of Energy (DOE).
On top of that, Sun Glow is pleased to announce the Carrier Cool Cash Instant Rebate. Between now and May 26, 2023, you can receive up to $1,350 off a new Carrier Infinity series AC or ductless system. Get in touch with our Oregon office to learn more.
3 Signs You Need a New AC System
No heating, ventilation, and air conditioning (HVAC) system lasts forever. AC and heat pumps run efficiently for 15 to 20 years, while ductless units can last for up to 30 years. Besides age, here are a few signs that it's time for a replacement:
It needs to be repaired regularly. The occasional repair isn't out of the ordinary. But if you're regularly spending lots of money to fix your air conditioning unit, it might be more cost-effective to invest in a new cooling system. Sun Glow professionals will always give you an honest assessment—we'll tell you whether a repair is warranted, or if you'd save more by upgrading.
Your energy costs have increased. As your cooling system ages, the internal parts are subject to natural wear-and-tear damage. This can cause them to work twice as hard to give you the same amount of cooling. You pay more for the same level of comfort. If you can rule out leaky air ducts (another common culprit for high bills), your old HVAC system may be to blame.
Your cooling could be more consistent. Do certain parts of your home feel humid or stuffy? Aging cooling systems get progressively worse at humidity regulation and ventilation. Investing in a new AC unit might be warranted if your Gresham home is only comfortable in some rooms.
What Is the Carrier Infinity Series?
The Carrier Infinity® Series is the HVAC manufacturer's premier line of high-efficiency heating and cooling units. Besides the instant savings you can receive from the rebate, Carrier's energy-saving capabilities will surely make a noticeable dent in your monthly energy costs in Oregon.
Infinity 20 Air Conditioner with Greenspeed Intelligence
It's one of the most efficient AC units on the market—but don't take our word for it. ENERGY STAR® recognized the Infinity 20 as 2019's Most Efficient model. It offers variable-speed operation with the Infinity System Control for maximum comfort and cost savings. It's also whisper-silent.
Infinity Heat Pump with Basepan Heater – 38MPRA (Ductless)
Talk about efficiency—this mini split has a 42 SEER2 rating when paired with the Infinity High Wall Indoor Unit-40MPHA. It also includes advanced features like refrigerant leak detection and an auto-restart function. Offering heating and cooling, it also provides long-term security — you receive 10-year parts limited and 10-year compressor limited warranties with your purchase.
Join the Sun Glow Maintenance Membership Program
Professional maintenance protects your HVAC investment and offers you a worry-free way to care for your equipment. You'll receive members-only discounts, priority service, and other perks. The Sun Glow Maintenance Membership Program is tailored to fit your needs and budget!
Call Today for Honest and Reliable Home Services!
Sun Glow is pleased to offer heating, cooling, plumbing, and electrical services to our neighbors in Gresham, OR, and the surrounding communities. Call today at 503-253-7789 or request service online.